Events
Labor never quits. We never give up the fight – no matter how tough the odds, no matter how long it takes.—George Meany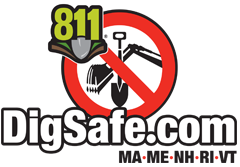 Good & Welfare
10-9-2011
Ray Turner throws out the first pitch for Pawtucket Red Sox
Lineman helps bring the lights back on for Rhode Island, then brings 'the heat' at McCoy Stadium
When the Pawtucket Red Sox* were playing their first home playoff game on September 10, they wanted to recognize National Grid workers' tremendous Hurricane Irene storm restoration efforts.
And when they asked Rhode Island Government Affairs' Mike Ryan for someone to do the honors, he quickly responded, "Ray Turner is your man. He's been hard at work with restoration and cleanup for the past two weeks and is looking forward to tossing the first pitch!"
Ray – a crew leader for overhead lines in North Kingstown, RI – has been with the company 25 years and considered one of the all-around great workers and friends.
"He's the type of guy that makes everyone happy to be around him," says David Delsanto, Ray's immediate supervisor and coworker for more than two decades. Calling Ray a 'lineman's lineman,' David says, "he always goes out of his way to help you, teach you. And because he loves what he does, he comes in and gives you 100% every day, so it's great to have him work for you."
Paul Sibley, overhead manager, Providence, agrees: "When you send Ray to do something, you know he'll get it done and he gets it done the right way. He's a top-notch employee – a very hard worker who's safety-conscious and meticulous about his job every day. And I certainly couldn't think of a better person to represent Local 310 in throwing the first pitch."
So, how did it go? (aka, is our lineman being recruited by the Sox any time soon?)
"We wanted to show our appreciation to National Grid for getting our state up and running again," says Michael Gwinn, vice president of sales and marketing for the Pawtucket Red Sox. "We were honored to have one of the company's many hard-working employees come out and throw the first pitch for our opening playoff game … and Ray was a great guy. As we recognized him and the company on the PA system, he got right up there on the mound and threw a strike."
Ray's a little more modest about his first pitching performance: "As they were announcing things, I was just focused on trying to get one over the plate! My pitch was a little low and away, but some hitter might have gone for it."
On a more serious note, Ray says he was honored to throw the first pitch, and to play a role in the storm restoration effort: "We were just out there trying to do what we do, the best that we could," he says about Irene restoration. "All in all, I think we did a good job, particularly for such a big storm."
Tim Horan, president for New England, couldn't agree more: "Ray Turner represents all of those National Grid employees who worked endless hours to restore service to our customers affected by Hurricane Irene. The Pawtucket Red Sox and National Grid are here for New England, and we share a commitment to our communities. My thanks go out to all our employees who continue to demonstrate that commitment!"