Events
Labor never quits. We never give up the fight – no matter how tough the odds, no matter how long it takes.—George Meany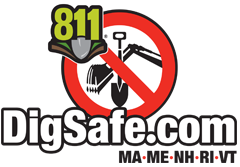 PAC FUND
I WANT TO CONTRIBUTE TO THE LOCAL 310 BUW COUNCIL PAC FUND!
As we gear up for the 2017 elections, it's more important than ever to increase our involvement on the political front. To do this it takes money. Thank you to those members who already contribute. However, our goal is for every member to contribute at least $1.00 per week. Your contribution can be made through payroll deduction.
Our first line of defense against the legislative attacks on our livelihoods and our basic collective bargaining rights is our PAC Fund. The funds are used to support candidates that are pro-labor and work to support our issues. It takes money to win in politics and while corporations have more money than workers, we have YOU who can vote legislators into, as well as out of, office.
Please sign up today to contribute to the Local 310 BUW Council PAC Fund! See your steward or any Executive Board member for a form or a downloadable copy of the form can also be found at the link below. Return completed forms to Laurie Stenovitch.
SUPPORT THE PAC FUND FOR A STRONGER LOCAL!
PAC Form for National Grid
PAC Form for Dominion
---